church online
And this gospel of the kingdom shall be preached in all the world for a witness unto all nations; If you're unable to watch our live broadcast then our re-broadcast is a great way to experience our church sermons at anytime.
WATCH HERE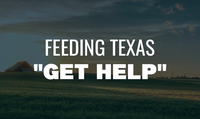 food for our community
If you need help there is a "Program To Help Feed" you and your family or fellow neighbors. Every individual whose circumstances prevent them from accessing enough food for a healthy life should access this resource now.
more info
Check out our blog



Teaching The Uncompromising World Of God
Your faithfulness continues from generation to generation. You established the earth, we and it stands firm and remains. Psalm 119:90
For God hath not given us the spirit of fear; but of power, and of love, and of a sound mind. 2 Timothy 1:7
It is of the Lord's mercies that we are not consumed, because his compassions fail not. They are new every morning: great is thy faithfulness. Lamentations 3:22-23
And they said, Let us rise up and build. So they strengthened their hands for this good work. Nehemiah 2:18b